As some of you may know, I spent most of my summer behind the wheel – okay, in the backseat – of a 2004 Suzuki Alto, which two friends and I resolved to drive from England to Mongolia. Thanks largely to a healthy dose of good luck, we succeeded in piloting our woefully underpowered and ill-equipped vehicle to our final destination of Ulaanbaatar. The 10,000-mile, 20-country journey took us roughly six weeks to complete, and it was, by all accounts, the adventure of a lifetime. I'll look back on it fondly for many years to come, and I'm glad that I was able to share this incredible experience with two of my closest friends. If you want to read some of our stories from the road, check out our blog.
I haven't had much time to reflect on that journey, however, for just a few days after I arrived in Ulaanbaatar in August, I flew back to Kyrgyzstan, to begin a new, equally exciting adventure: a yearlong stint in Bishkek, the Kyrgyz capital. See, I received a Fulbright research grant in May, and so I'm spending the next ten months in this quintessentially Soviet (but oddly charming and livable) city, working independently on a multimedia project on urban transformation.
Bishkek is a city of many visual contrasts: dilapidated Soviet-era apartment buildings stand in the shadows of new luxury condominiums; colorful, frenzied bazaars border sterile Western-style shopping centers; glitzy nightclubs and massive mosques share city blocks – the list goes on and on. The aim of my project is to demonstrate how these spaces are all emblematic of Kyrgyz cultural transformation and hybridization. I'm not going to write an academic paper analyzing these phenomena, however — I've written enough papers over the past four years to last me a lifetime. Instead, I intend to produce a multimedia website that integrates written narration and analysis with photos, videos, and interactive graphics. That's the plan, at least. We'll see how it goes.
In addition to producing a standalone microsite, I've made a promise to myself to document the actual research process. So, I'm going to use this space to share stories, photos, videos, and other vignettes from my time in Bishkek. Stay tuned for updates. In the meanwhile, here are some of my favorite shots from the Mongol Rally. I took nearly 4,000 photos on the trip, and so choosing just a handful to post here was a monumental challenge. You can view a much more complete 230-image set on Flickr (opens in a new tab).
>>Cooper
Flying into Heathrow at 6:00am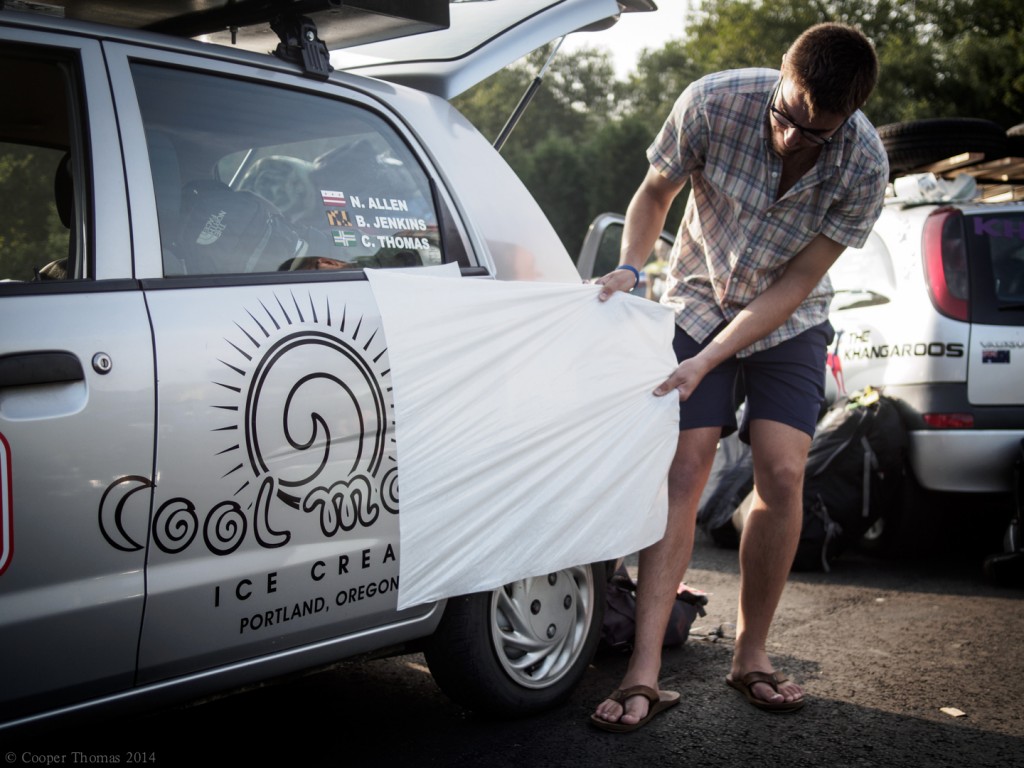 Nick unveils one of our sponsorship decals the morning of the launch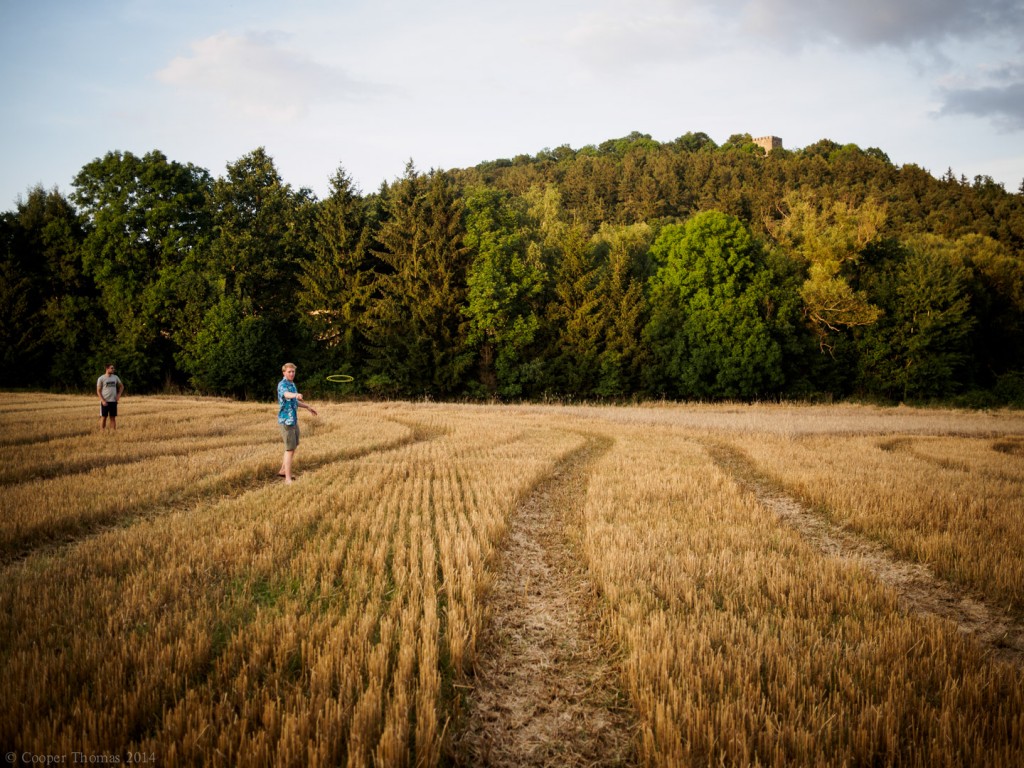 Tossing a disc in Klenova, Czech Republic (with a castle in the background for good measure)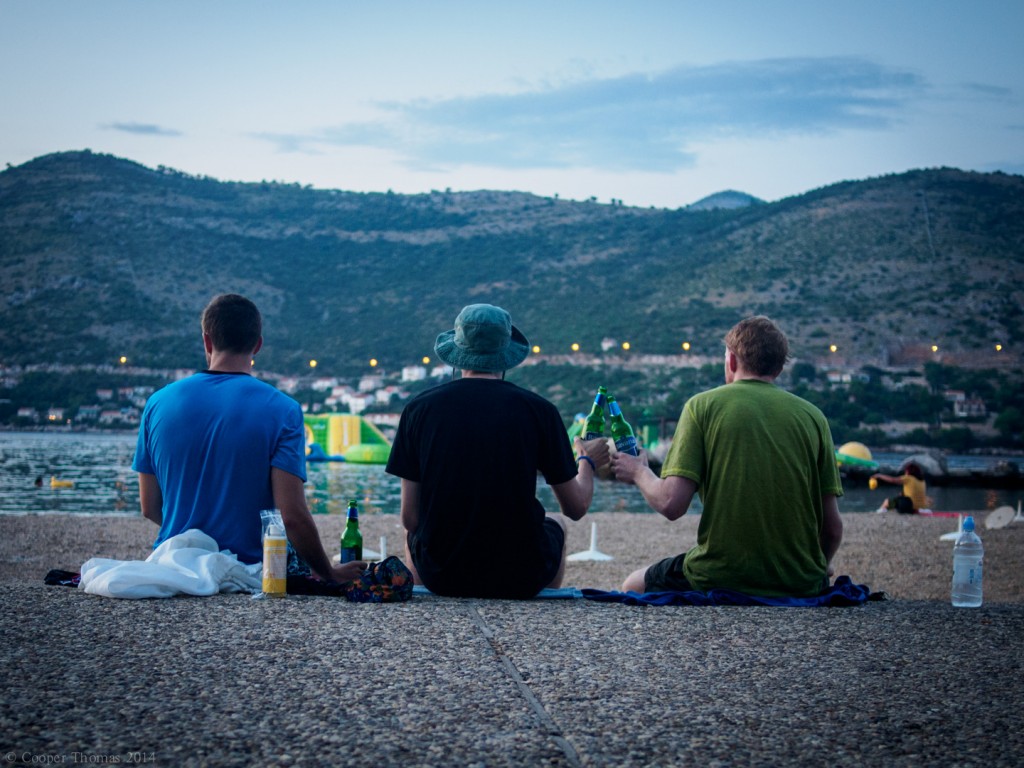 Sunset beers in Dubrovnik, Croatia, after a long day on the road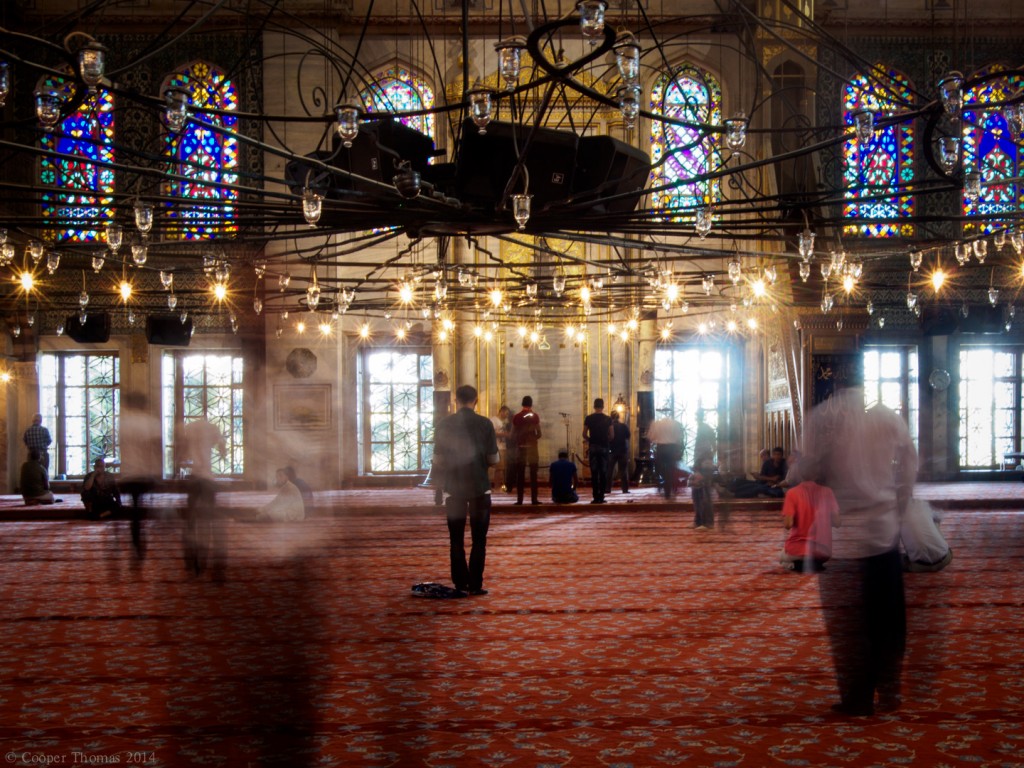 Inside the Blue Mosque, Istanbul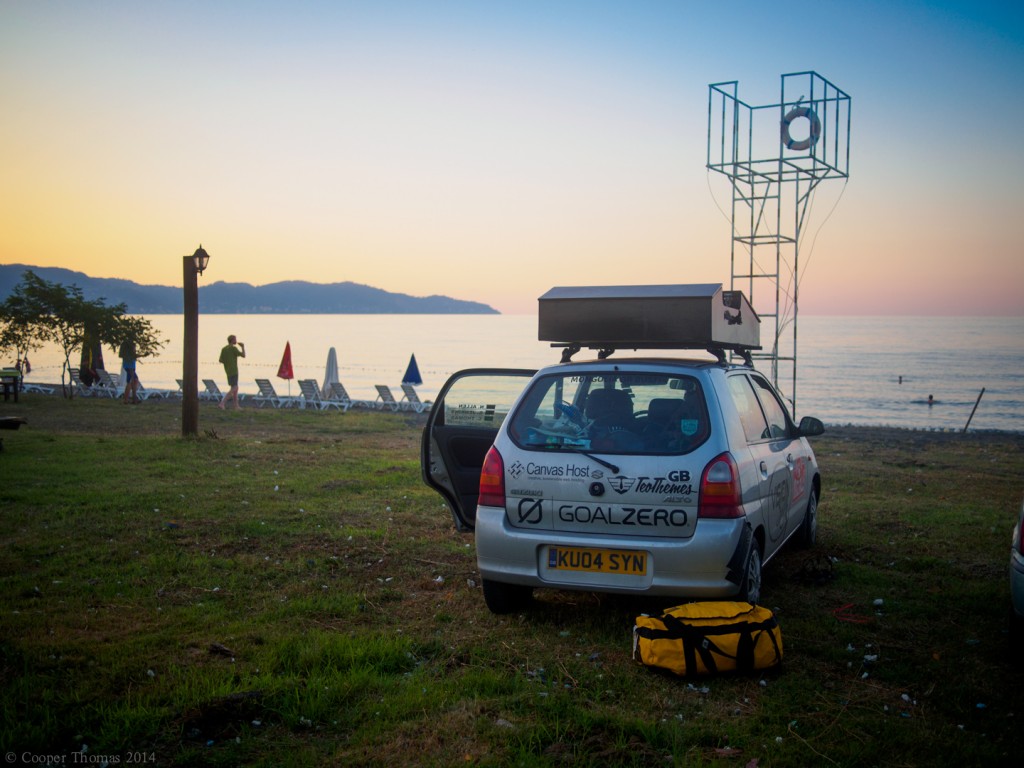 Camping on the Black Sea somewhere in eastern Turkey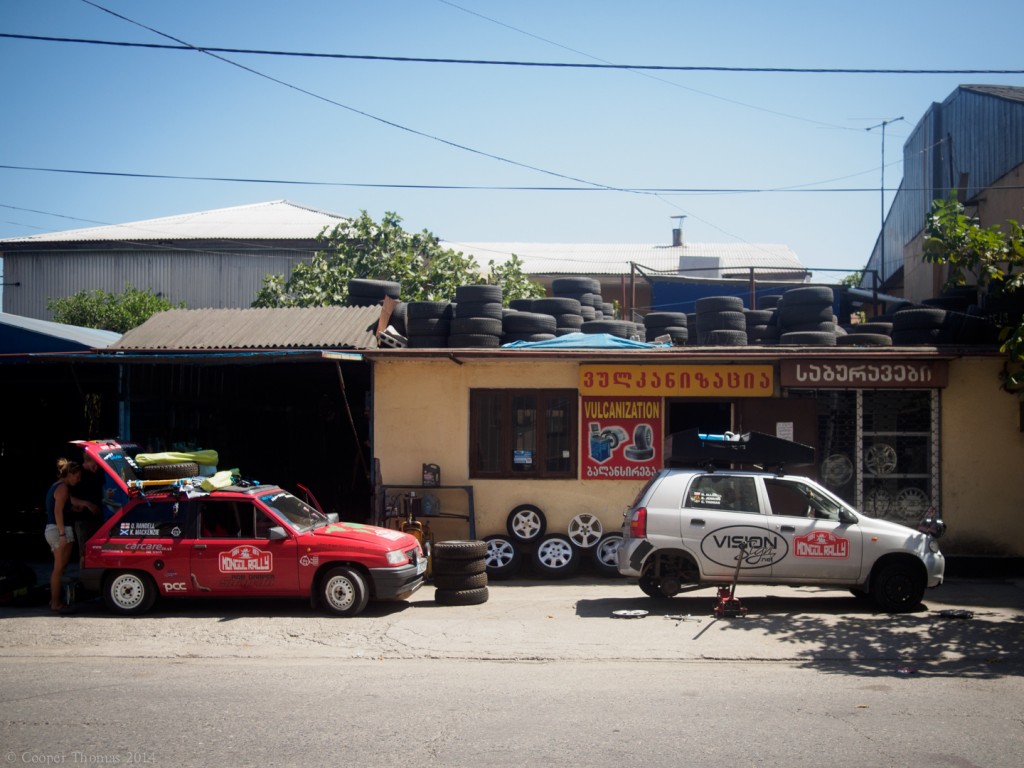 Changing tires at a shop in Batumi, Georgia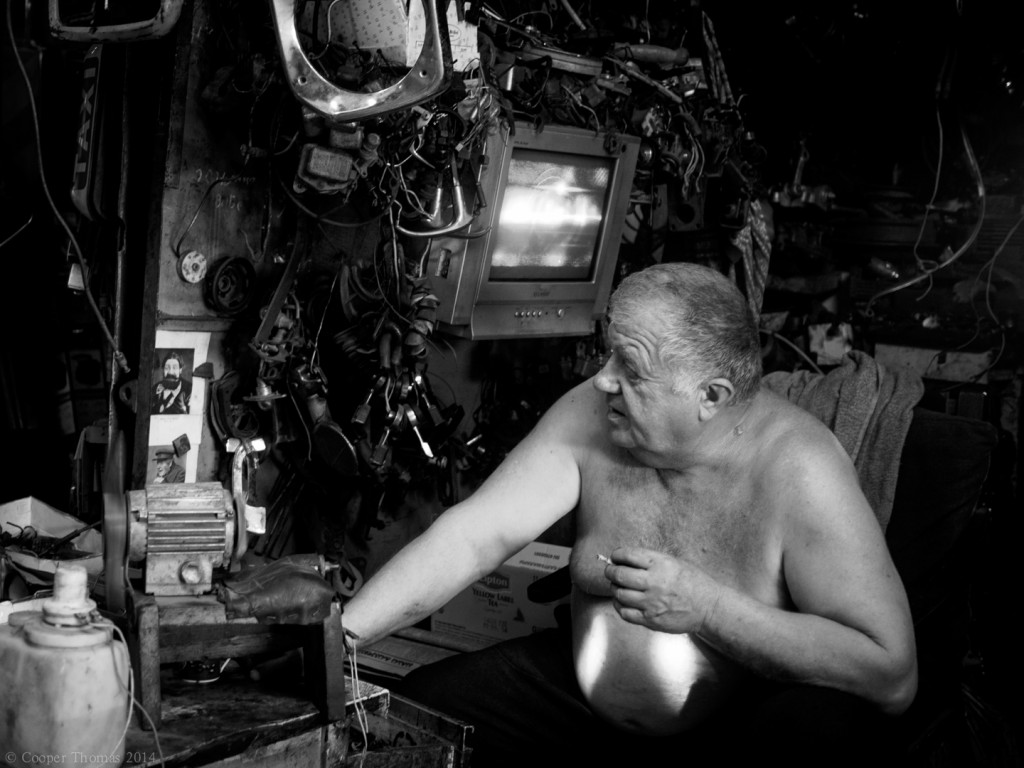 A vendor at the Batumi auto bazaar, where Nick and I went in search of a jerry can (important) and beaded seat covers (more important)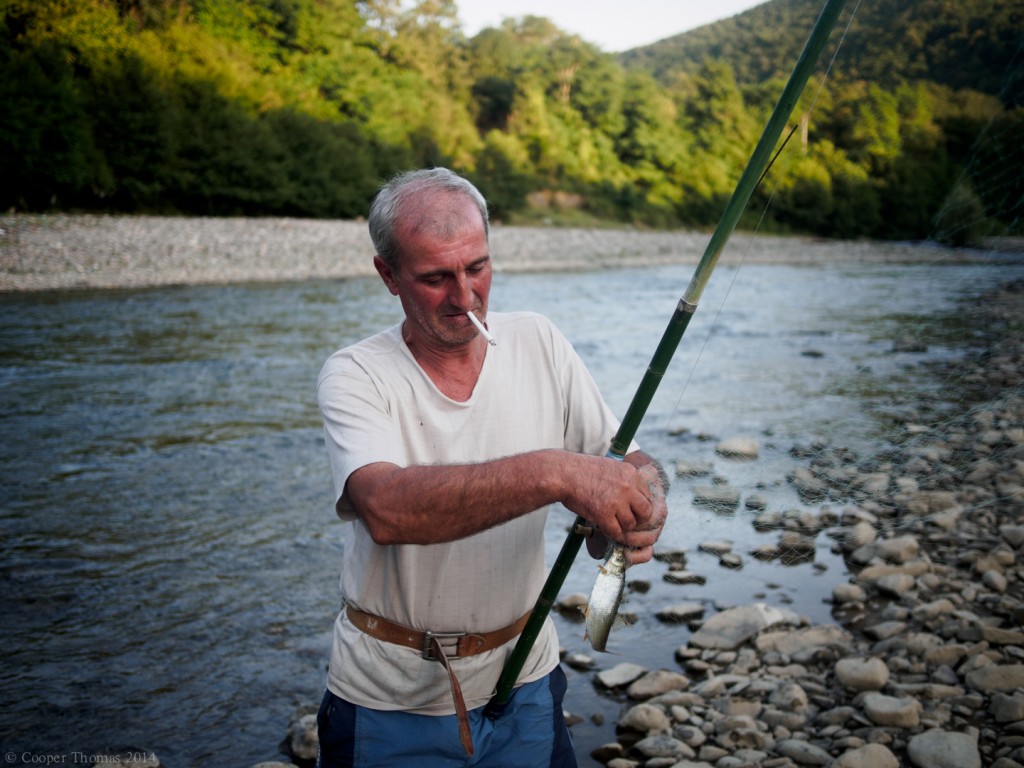 A friendly fisherman I met somewhere in the Georgia interior. We couldn't communicate at all, but I chilled with him for half an hour or so. His friends, whose land we were camping on, later invited us to their house for tea and melon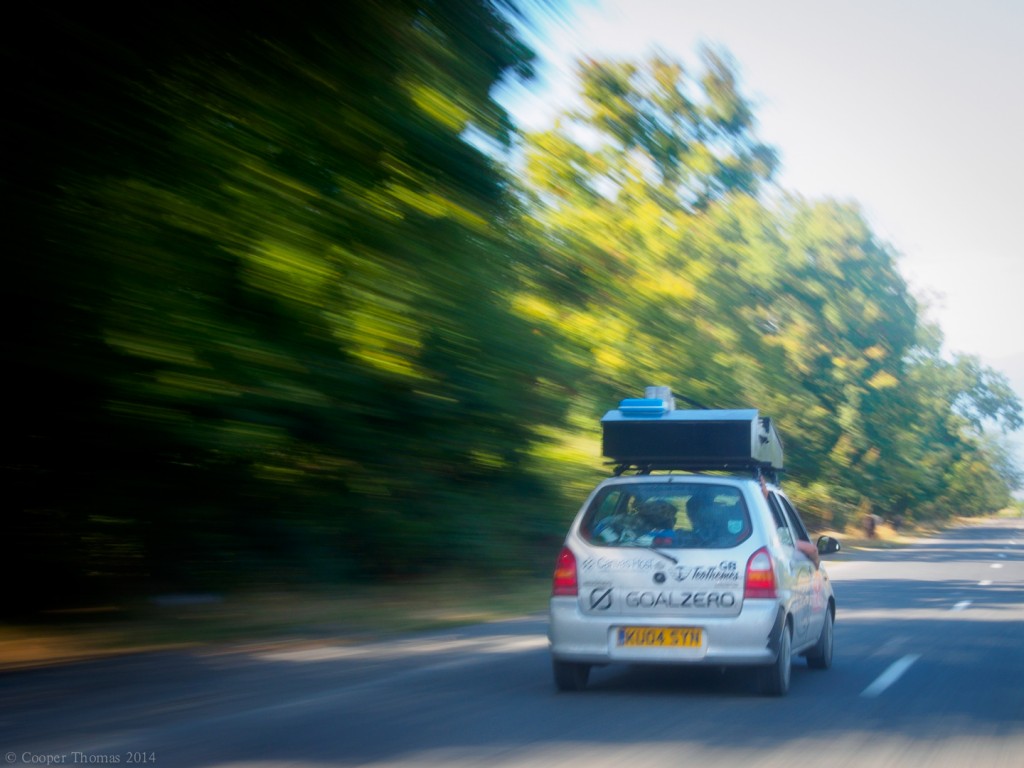 En route to the Georgia-Azerbaijan border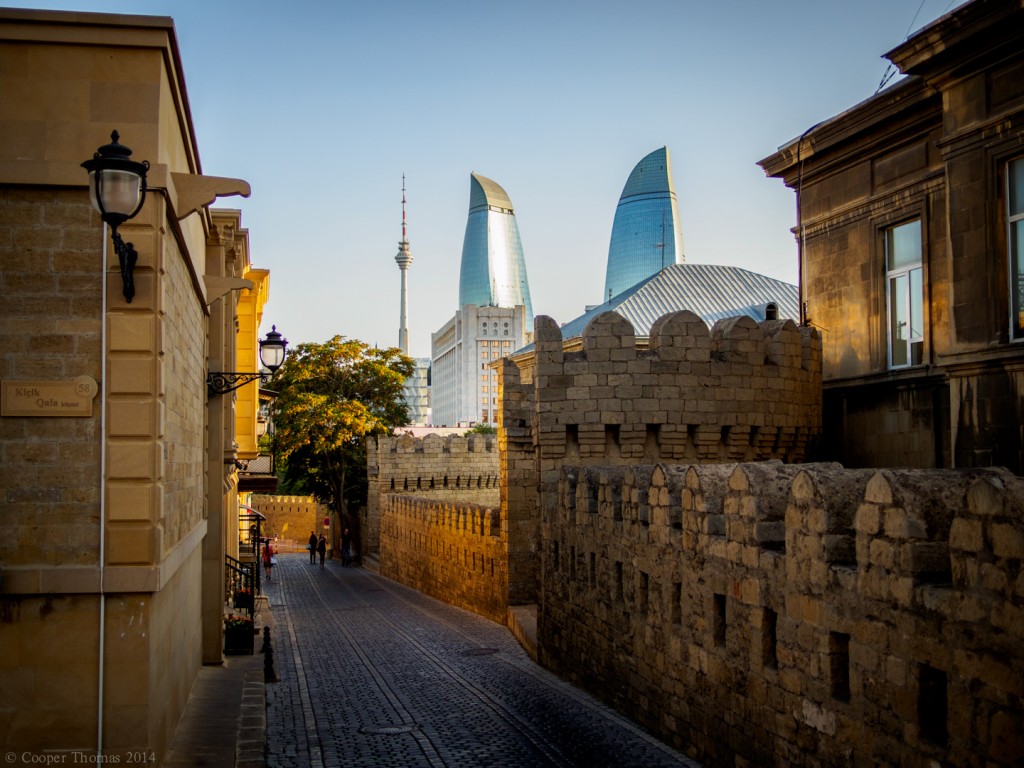 Modern skyscrapers loom over the stone walls of Baku's Old City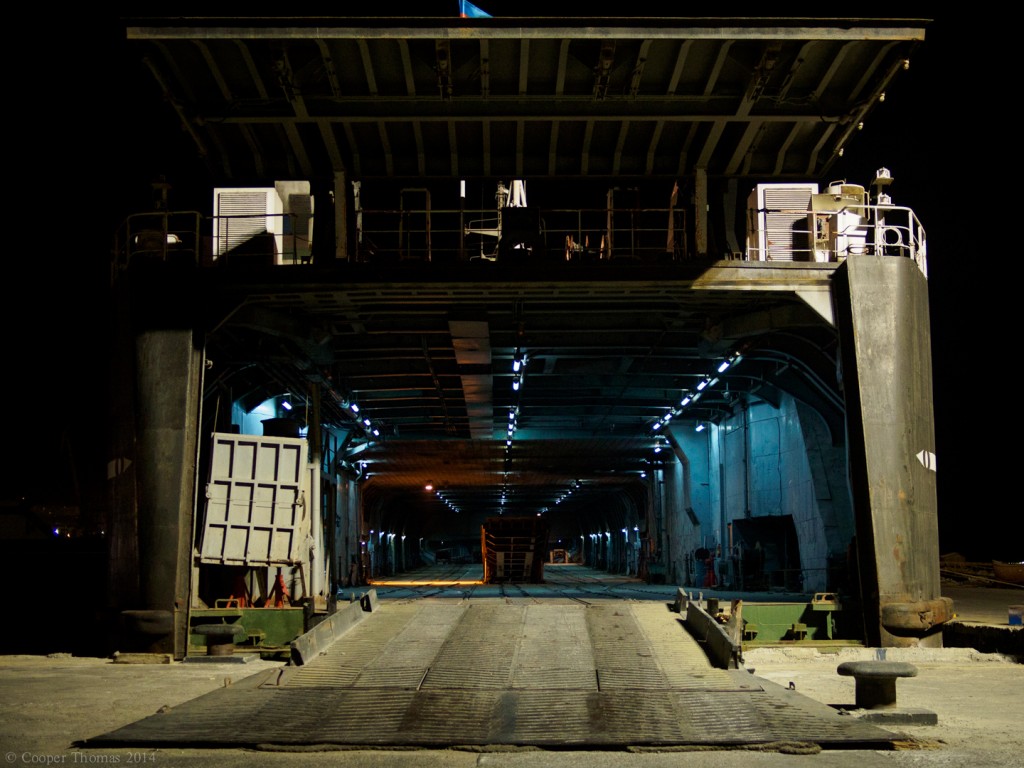 Staring into the bowels of the Professor Gül, our ride across the Caspian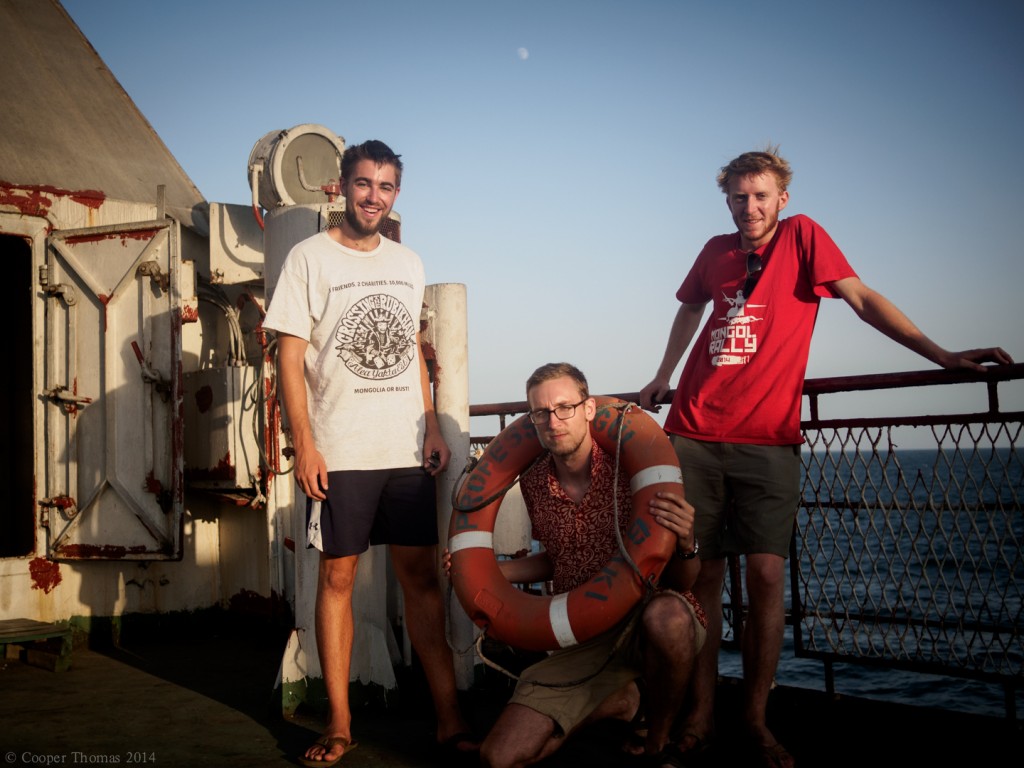 The Rubikhans pose for a picture on the high sea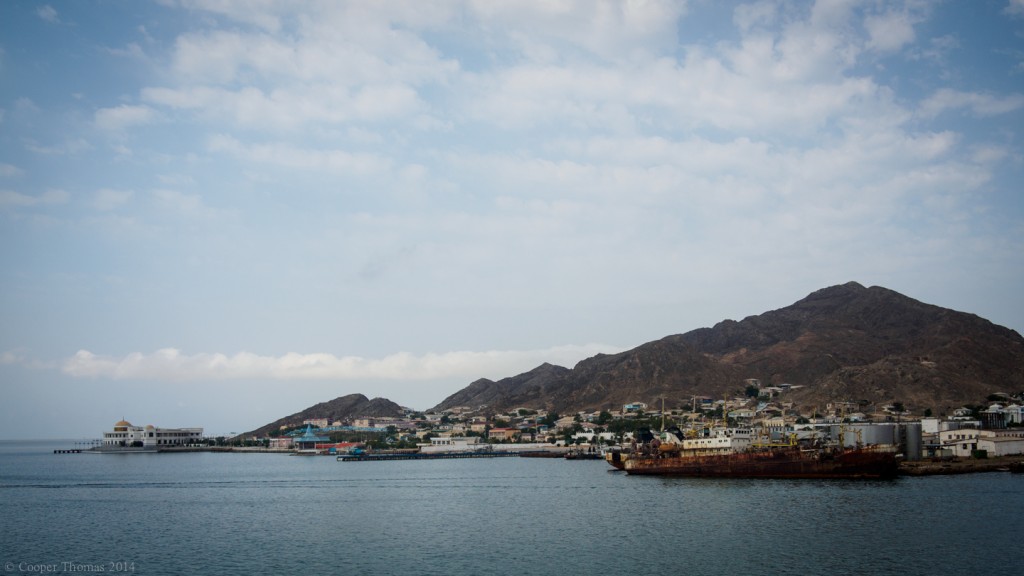 Approaching Turkmenbashi, Turkmenistan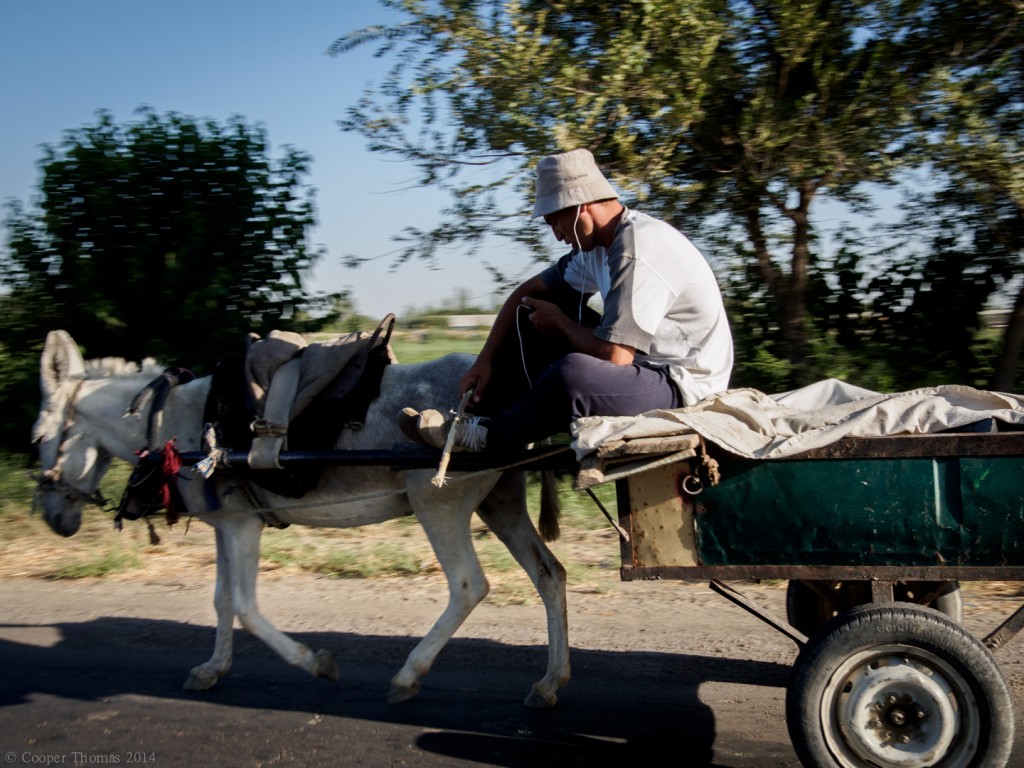 An young Uzbek man listens to an iPod while driving a donkey cart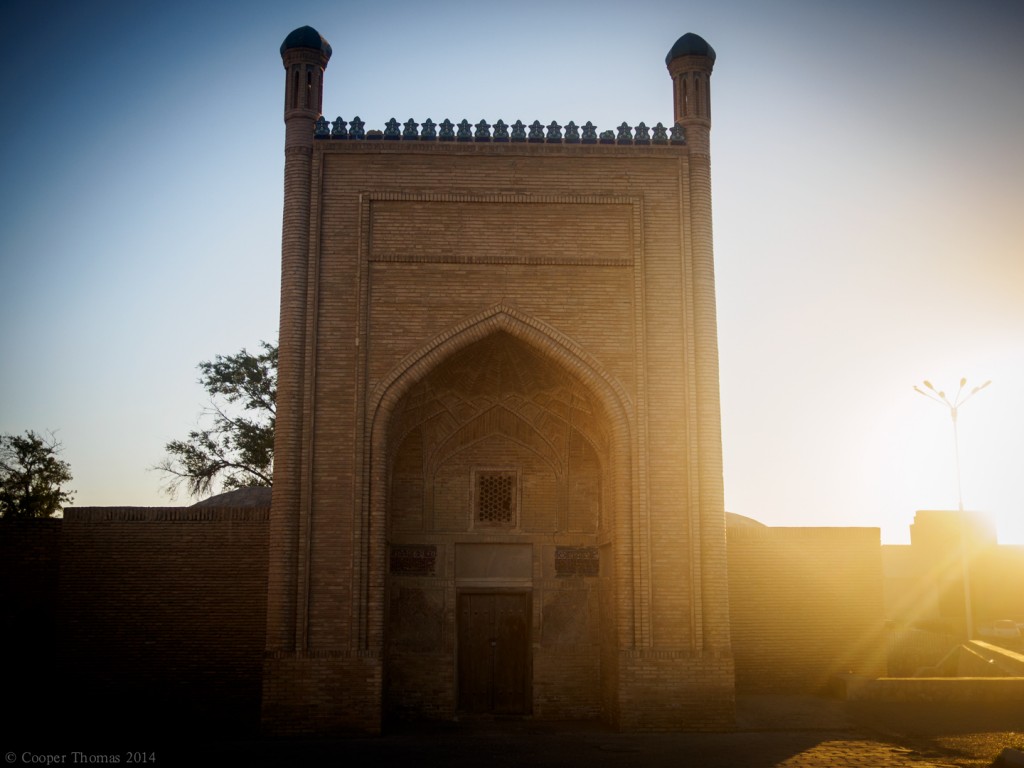 The Magoki-Attari Mosque (I think) in Bukhara, at golden hour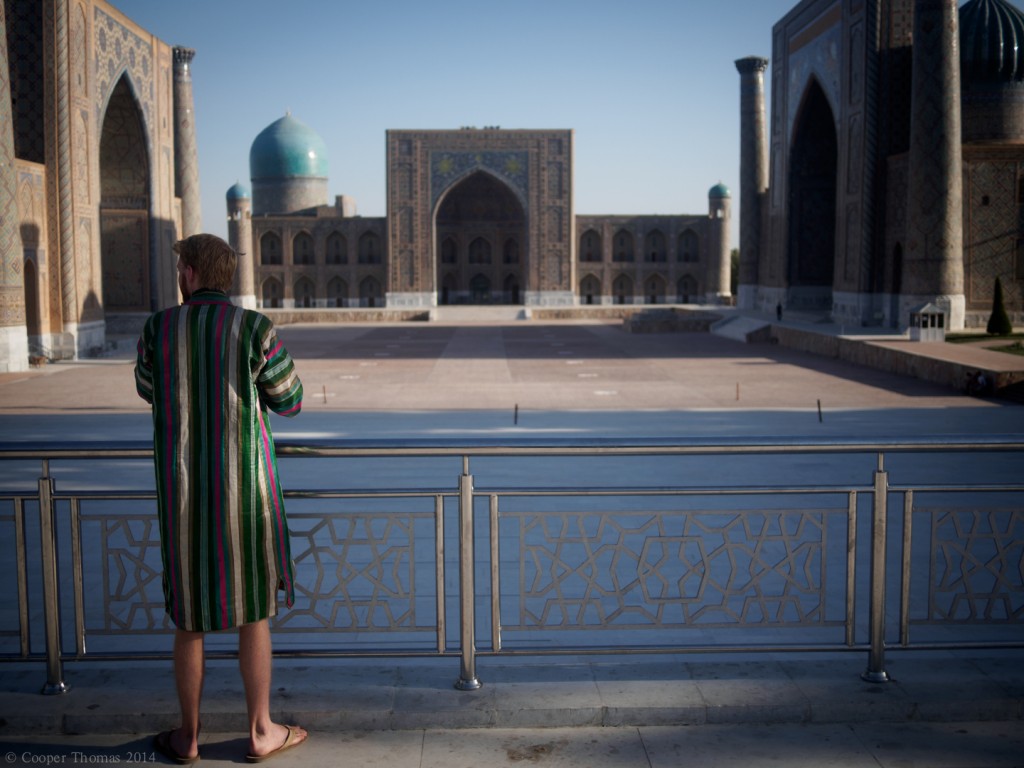 Benjie looks out over the Registan, Samarkand, Uzbekistan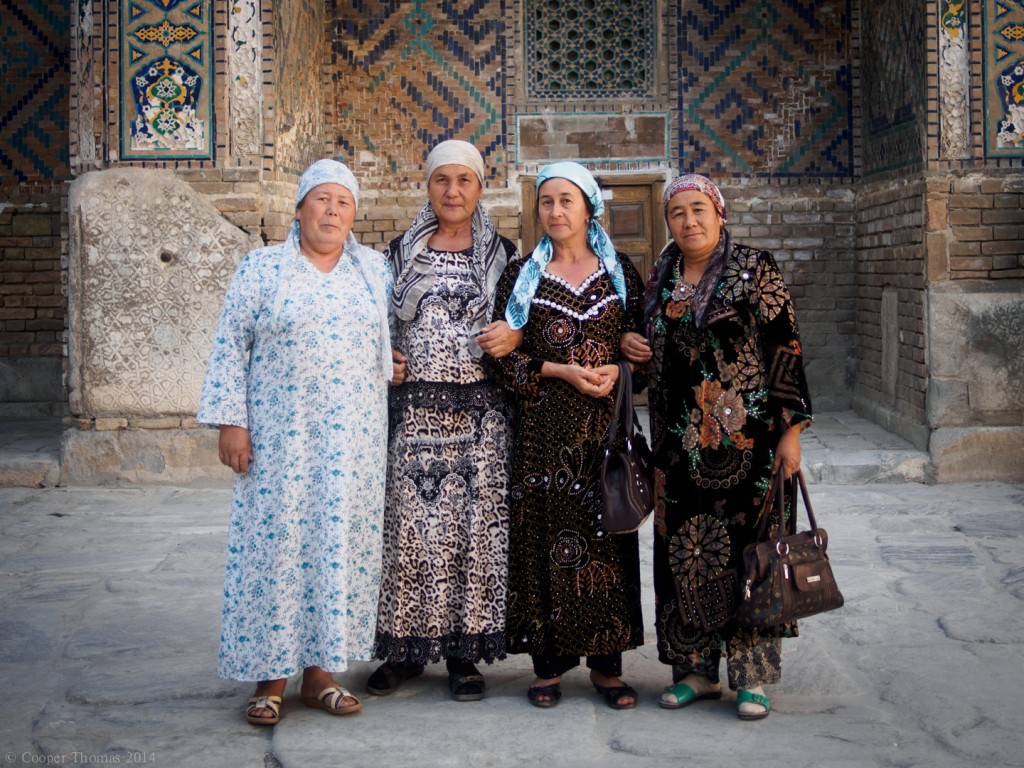 Uzbek women near the Registan, Samarkand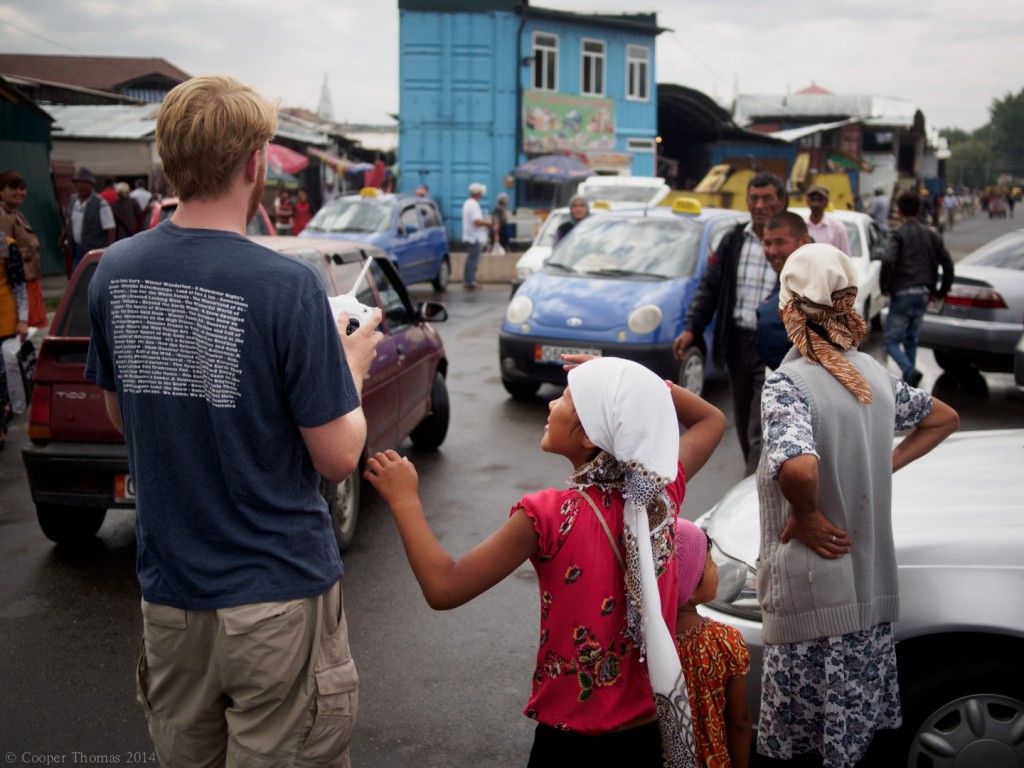 Benjie's drone attracts the attention of local Kyrgyz near the main bazaar, Osh, Kyrgyzstan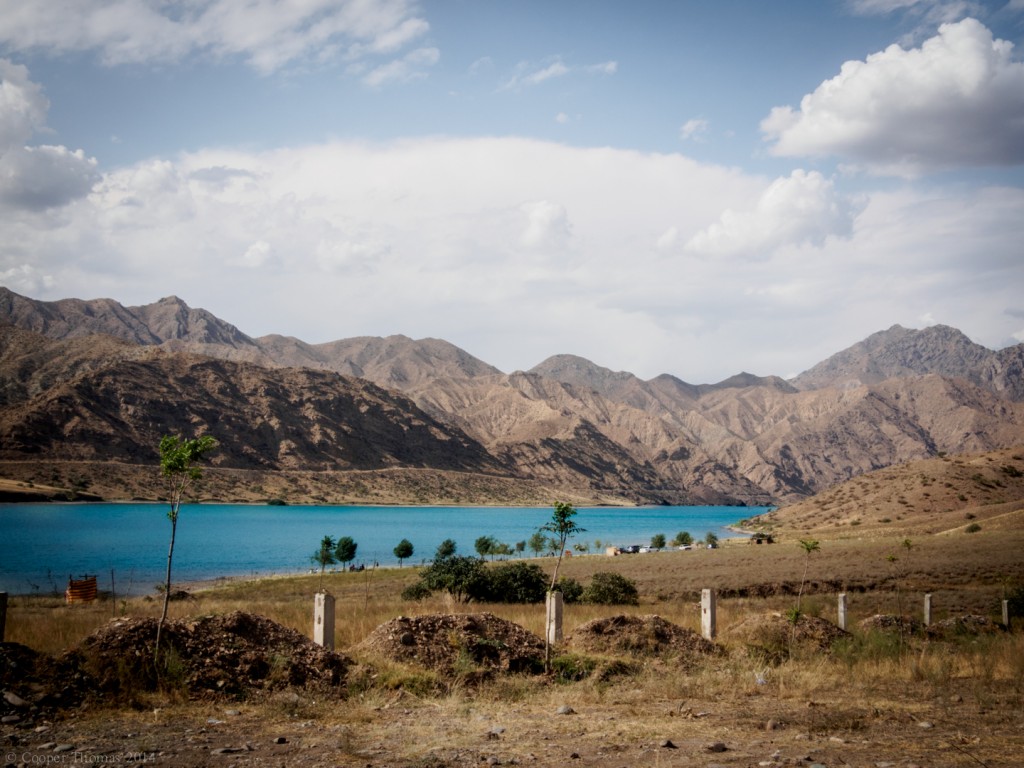 The water in the Toktogul Reservoir, in central Kyrgyzstan, is dyed bright blue by minerals from the surrounding mountains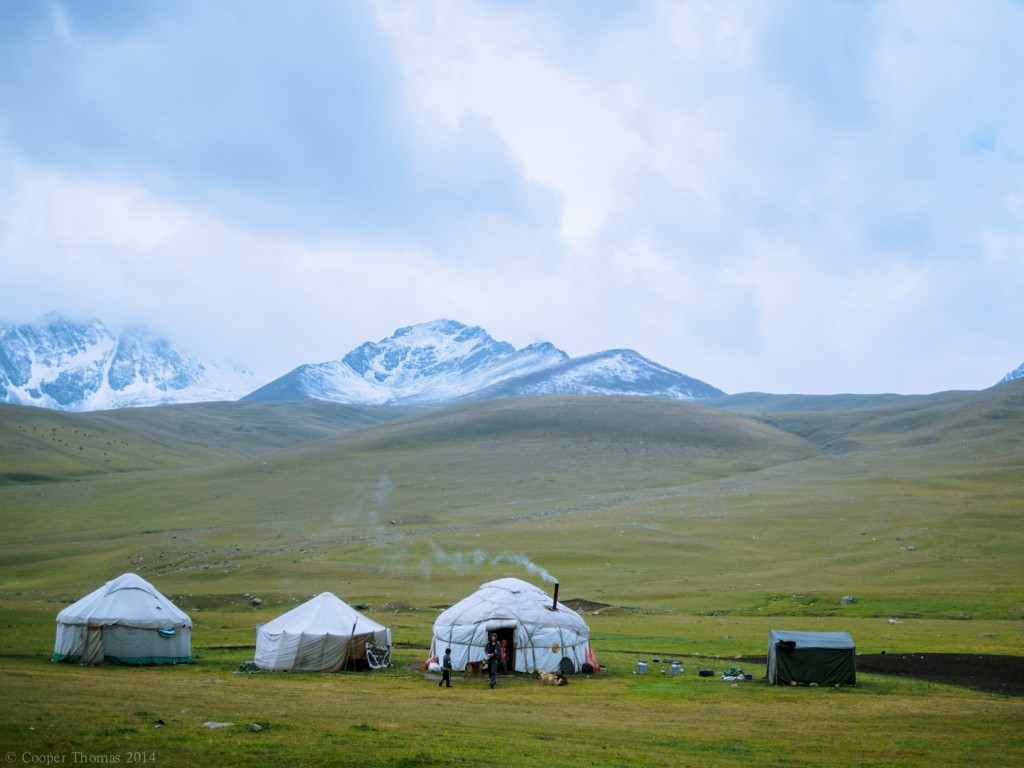 Yurts in the Tien Shan mountains, Kyrgyzstan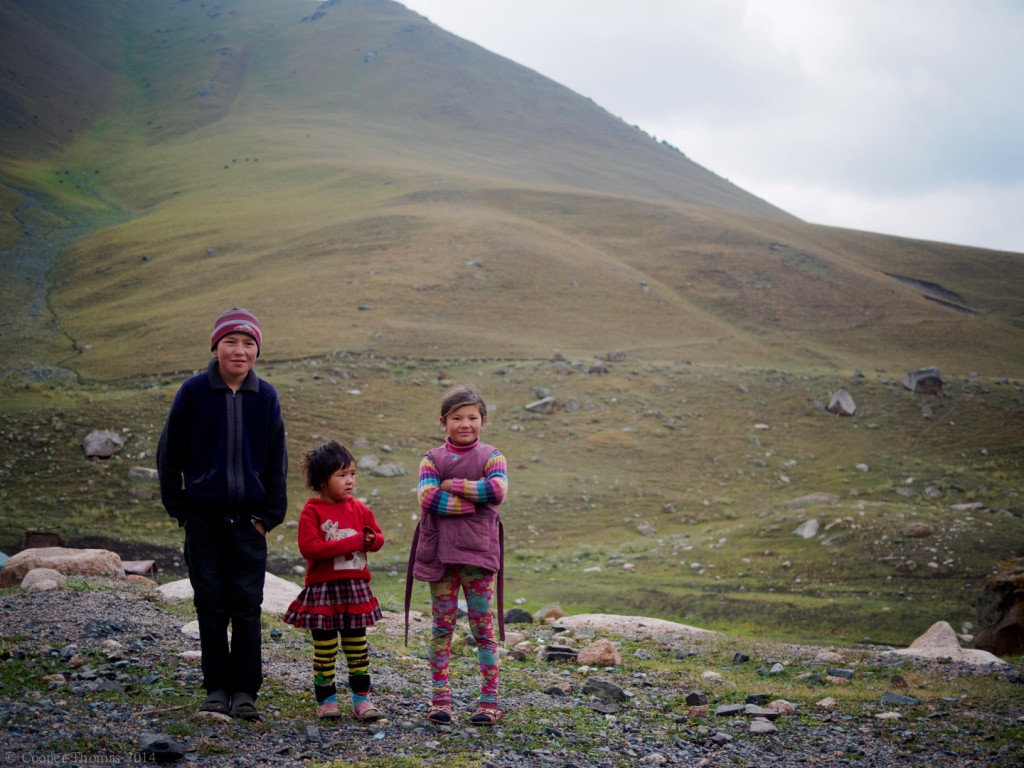 Kyrgyz children, just chillin' at 12,000ft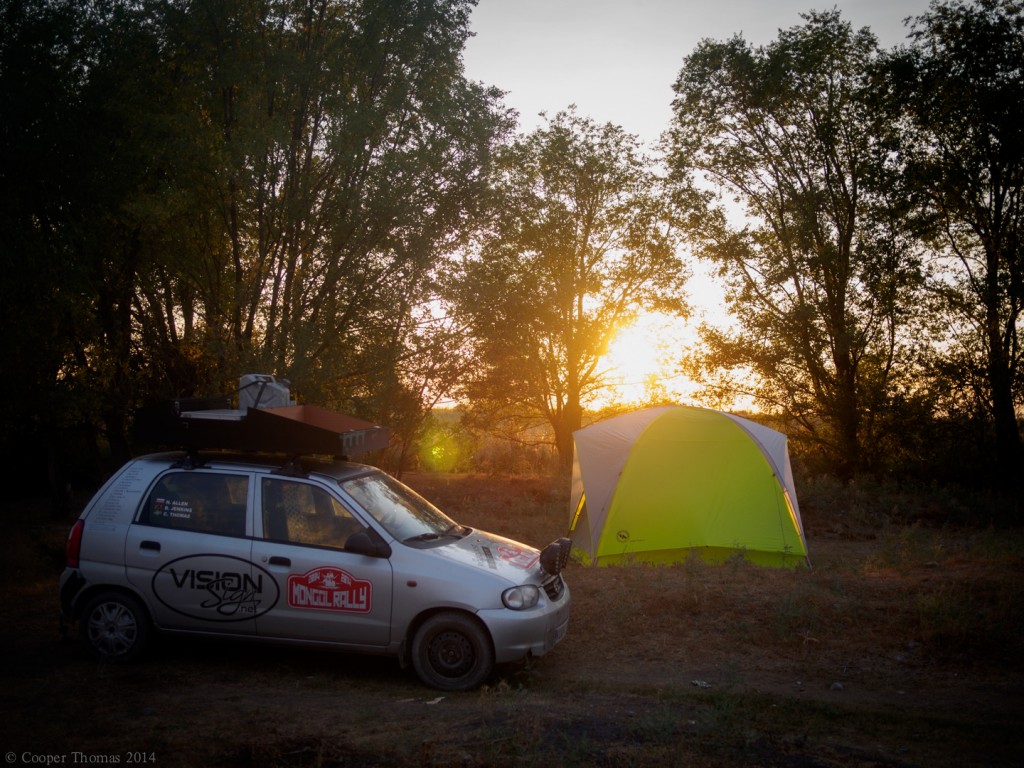 Camping somewhere on the Kazakh steppe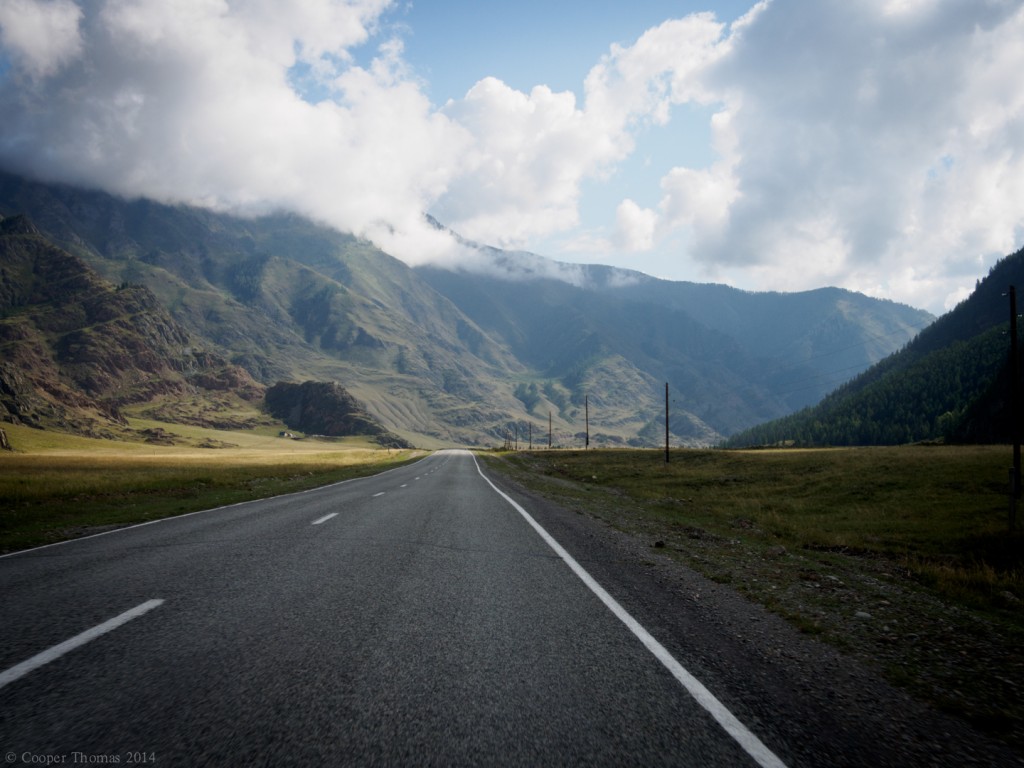 One of the tremendously smooth motorways in Russia's semi-autonomous Altai Republic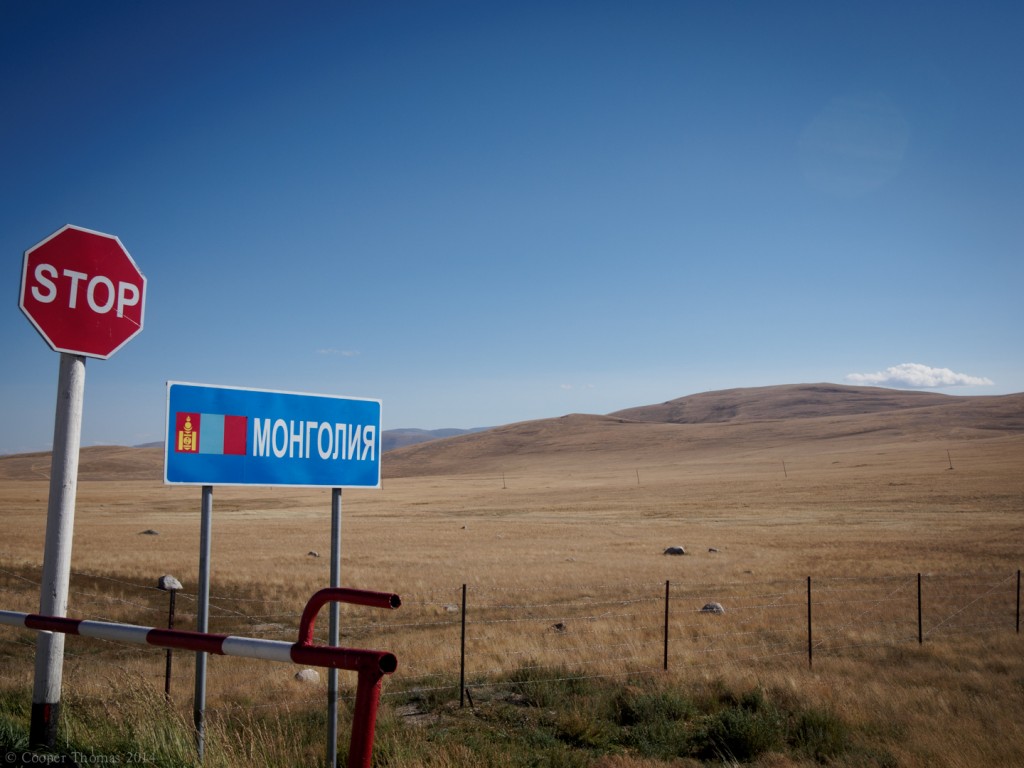 Entering Mongolia!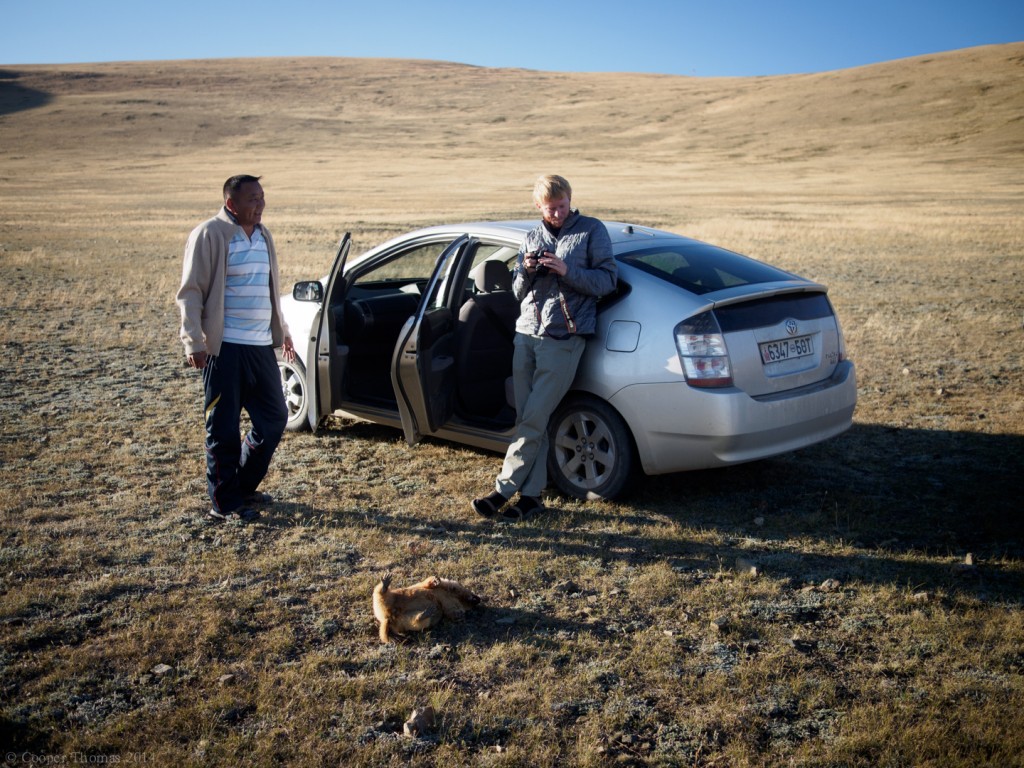 The spoils of a marmot hunt with Mongolian border guards. Read my write-up of this bizarre encounter on Cowbird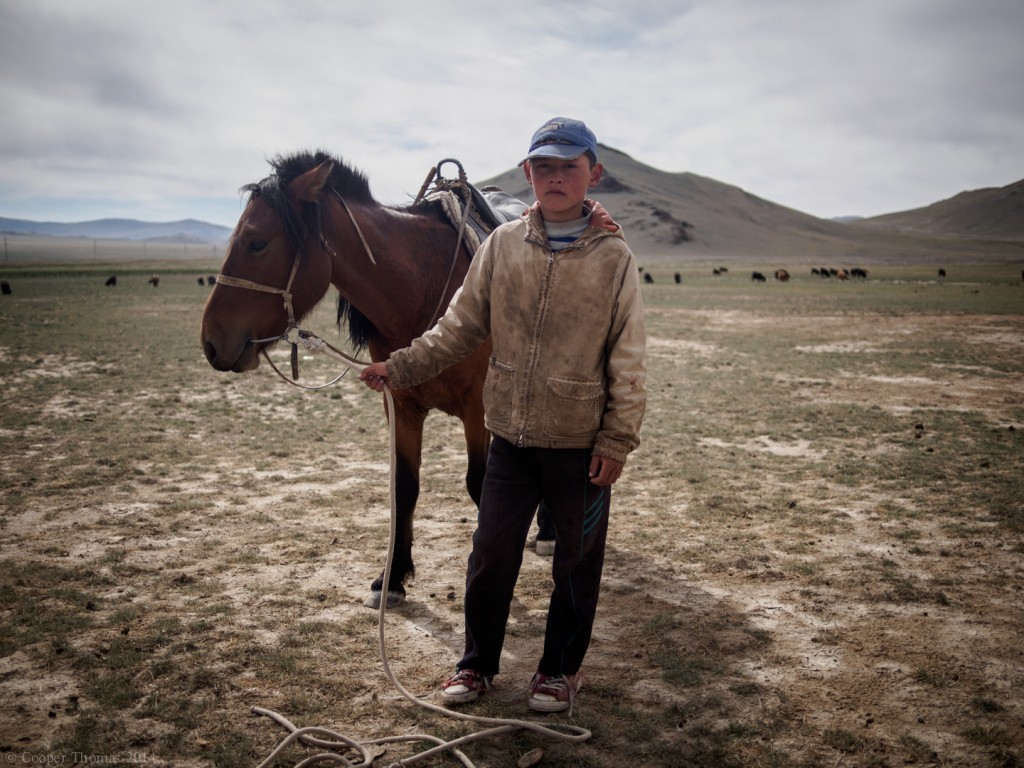 A young Mongolian herder, who paid a visit to our camp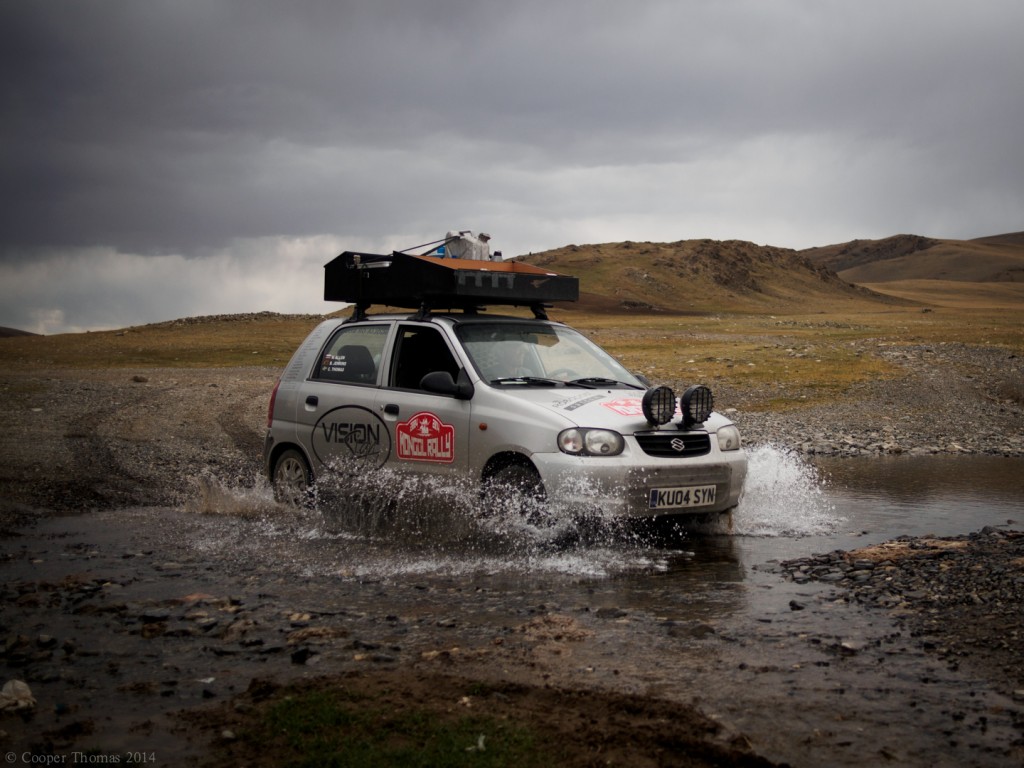 Splashing through a stream in western Mongolia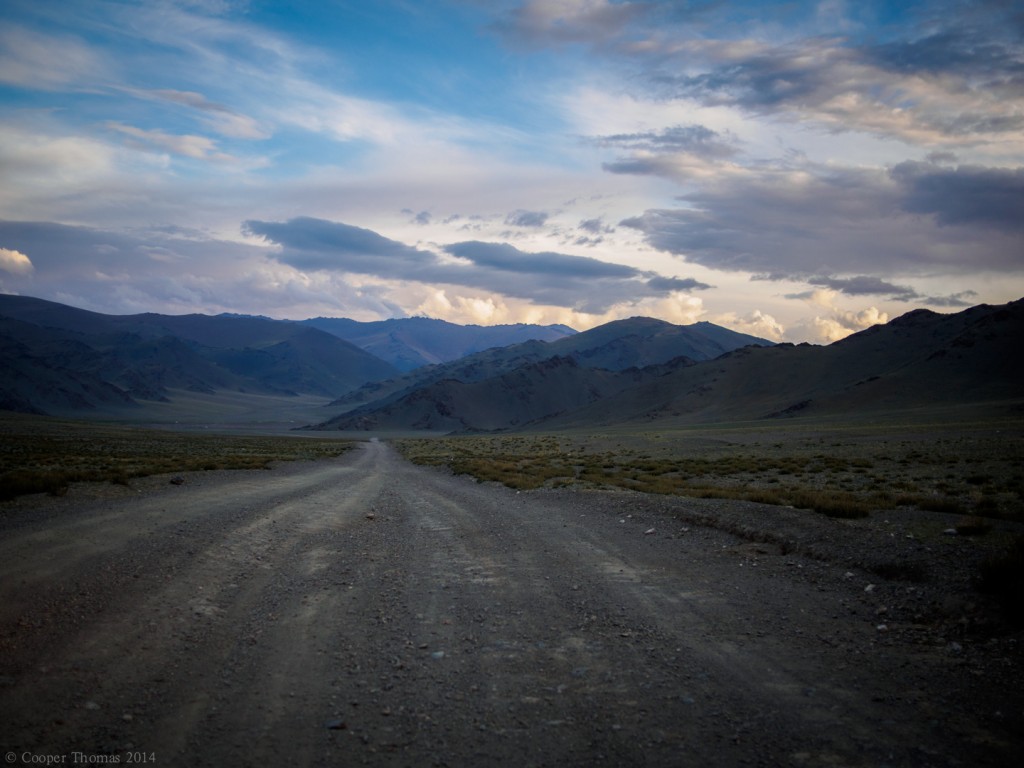 Early evening, on the road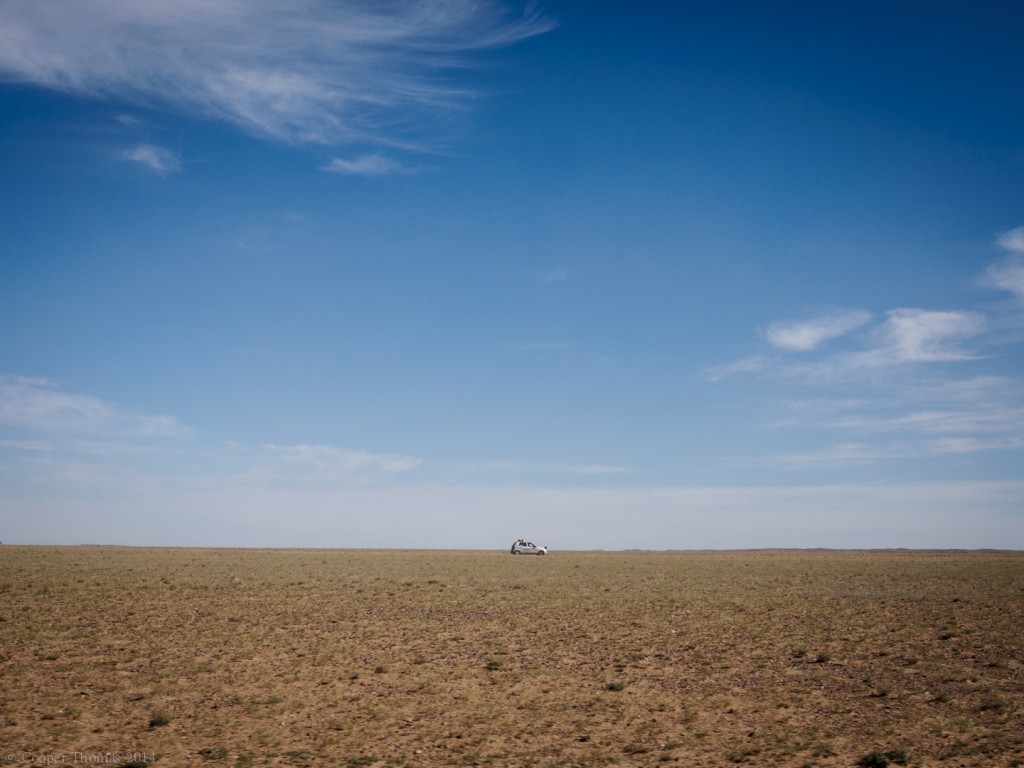 Our tiny Alto, all alone on the Mongolian steppe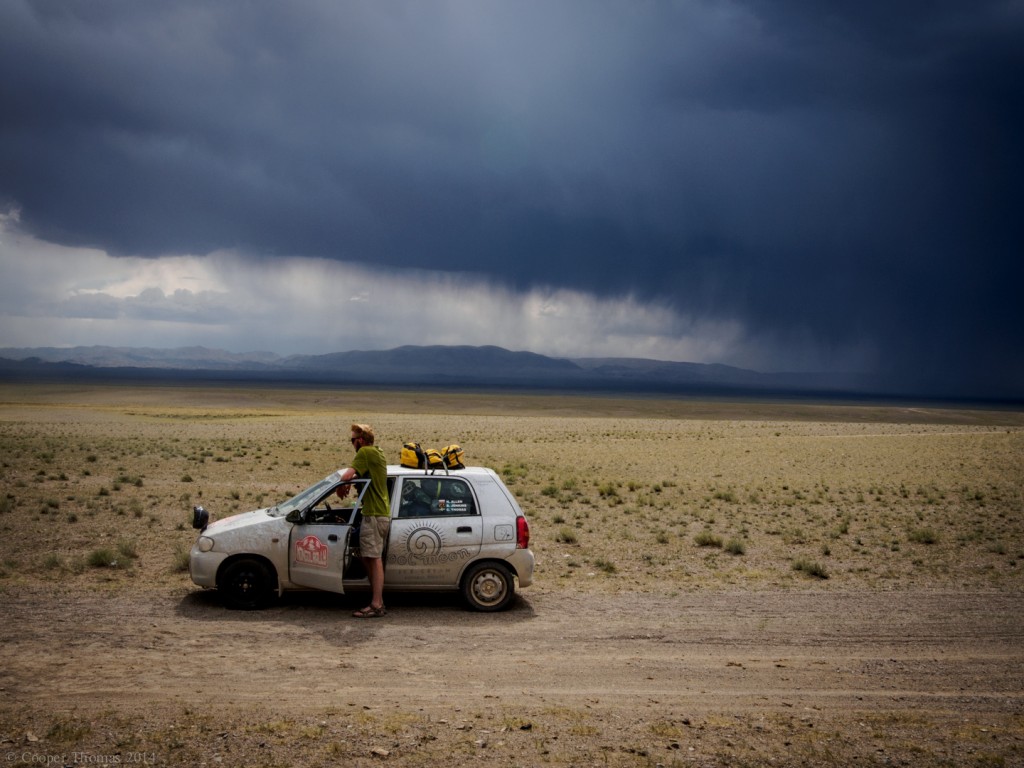 Benjie watches a storm approach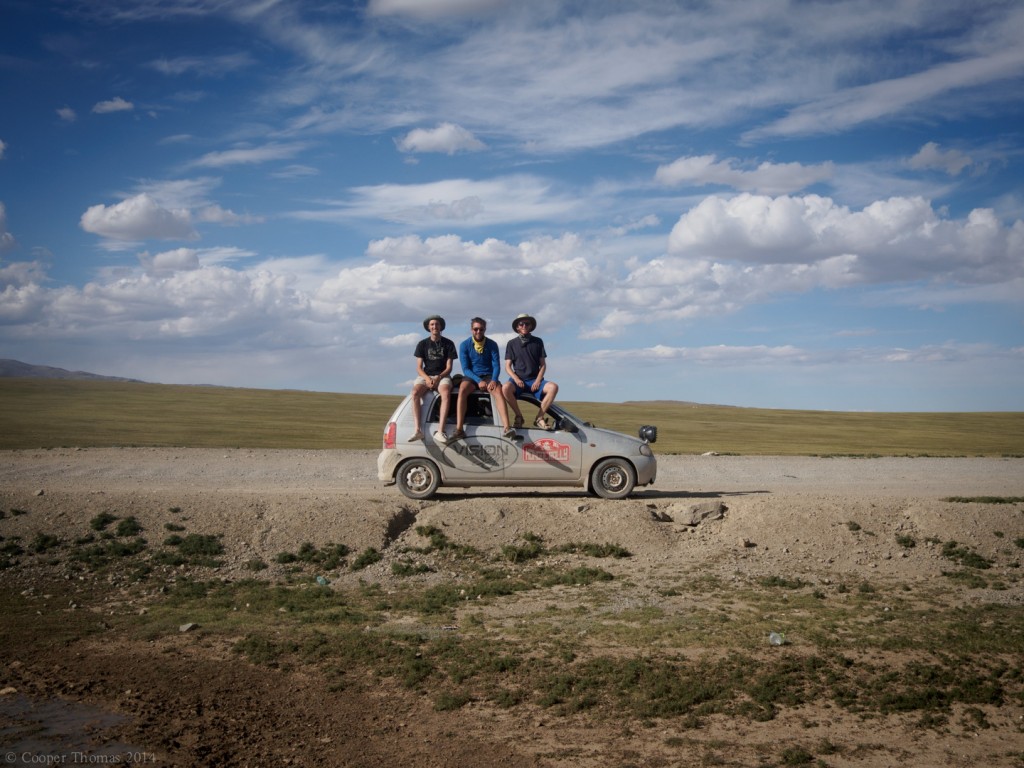 Team photo, several hundred kilometers from of Ulaanbaatar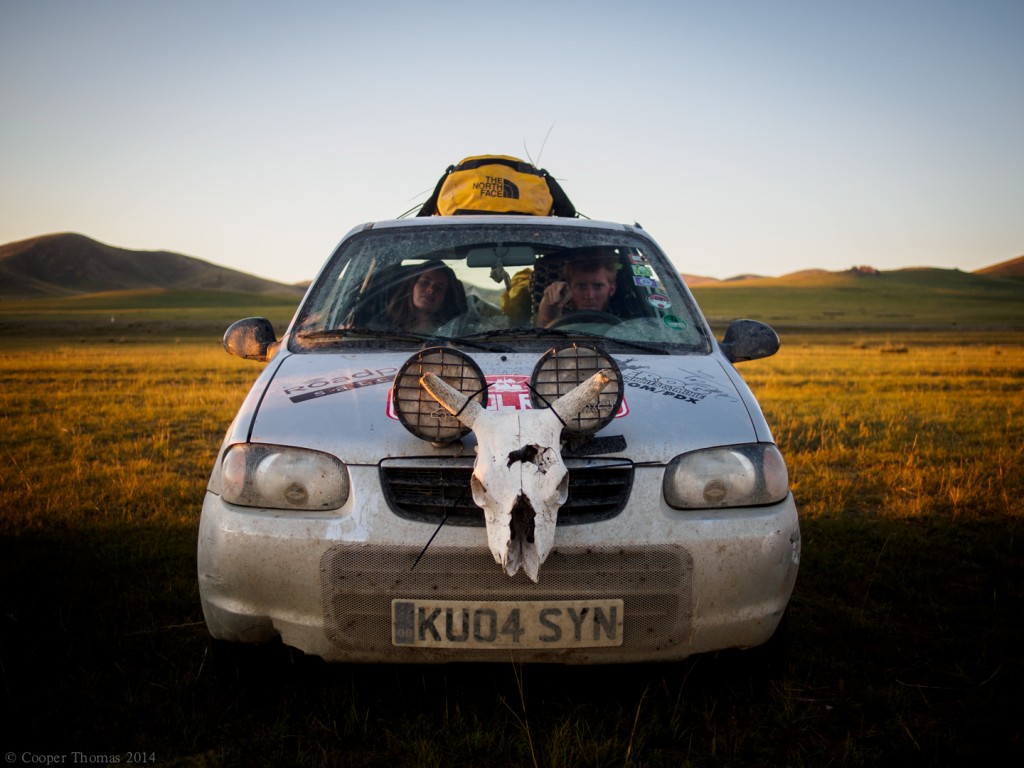 Our trusty steed, looking regal in the fading sunlight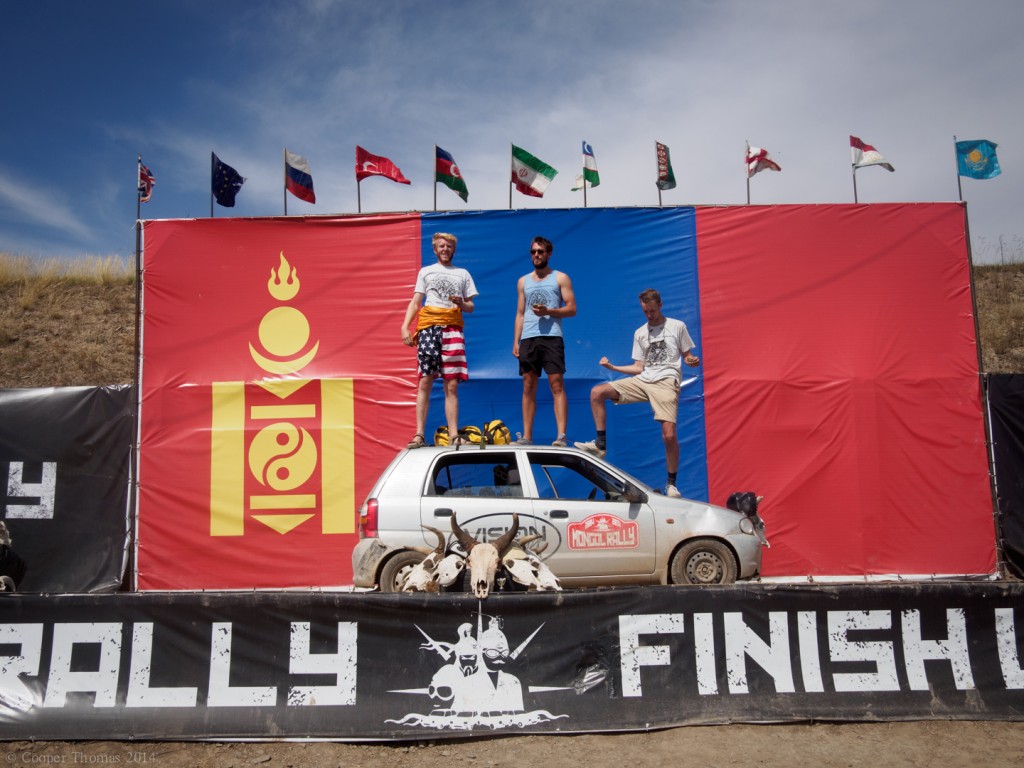 We made it! Celebrations at the finish line