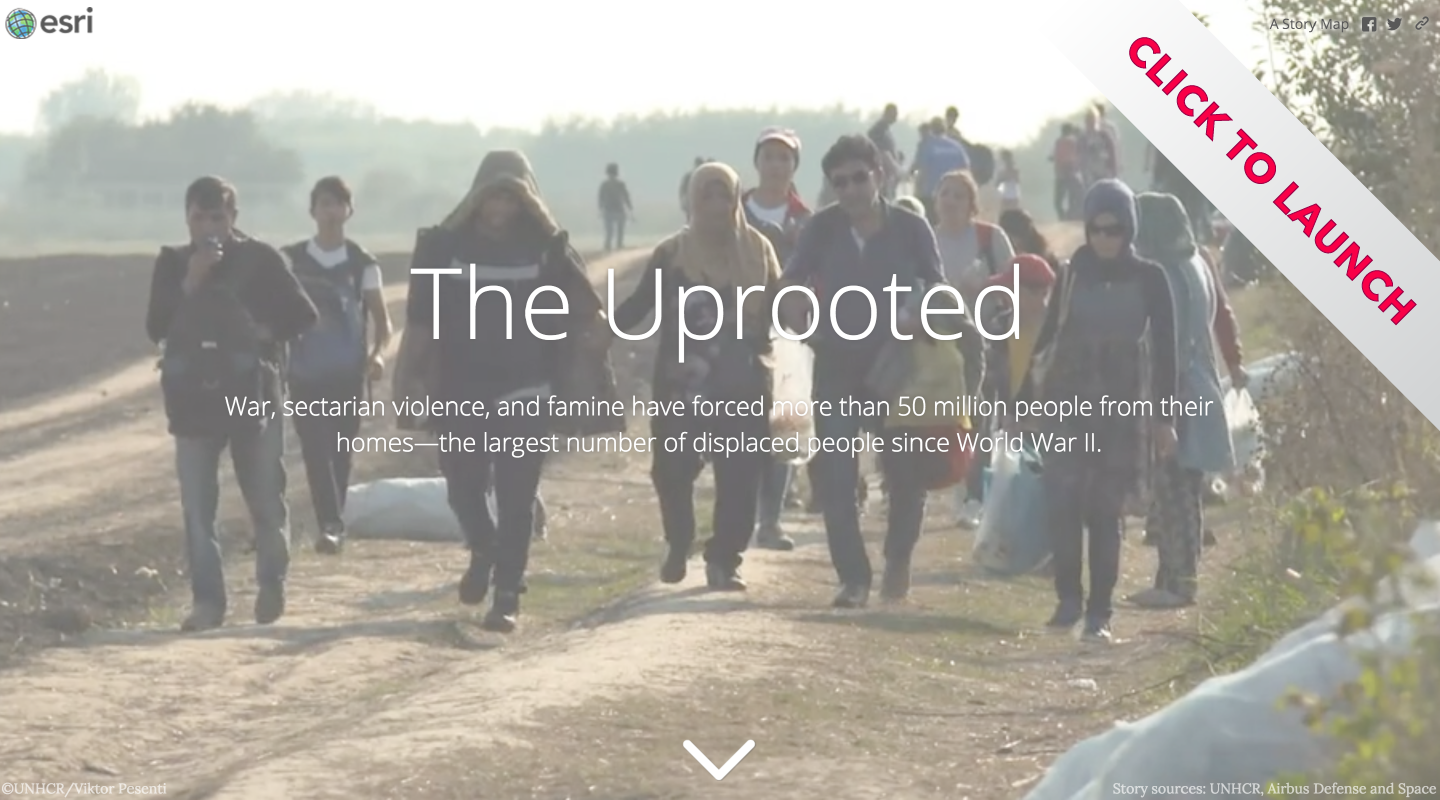 Click the image above to launch the full interactive story in a new tab. (Note: this story is best experienced on a desktop; however, there's also a mobile-optimized layout, if you prefer.)
This interactive, scroll-driven story map explores the ongoing global refugee crisis. The narrative is broken down into several chapters, each exposing through text and visuals a different facet of the issue, from the causes of the refugee crisis, to the paths refugees and migrants use to reach Europe, to their resettlement in Europe. The project is the culmination of several weeks of research, design, and development, and is probably the Story Map team's most ambitious custom project to date. I worked with Allen Carroll, John Nelson, David Asbury, and Greg l'Azou to bring this piece to life.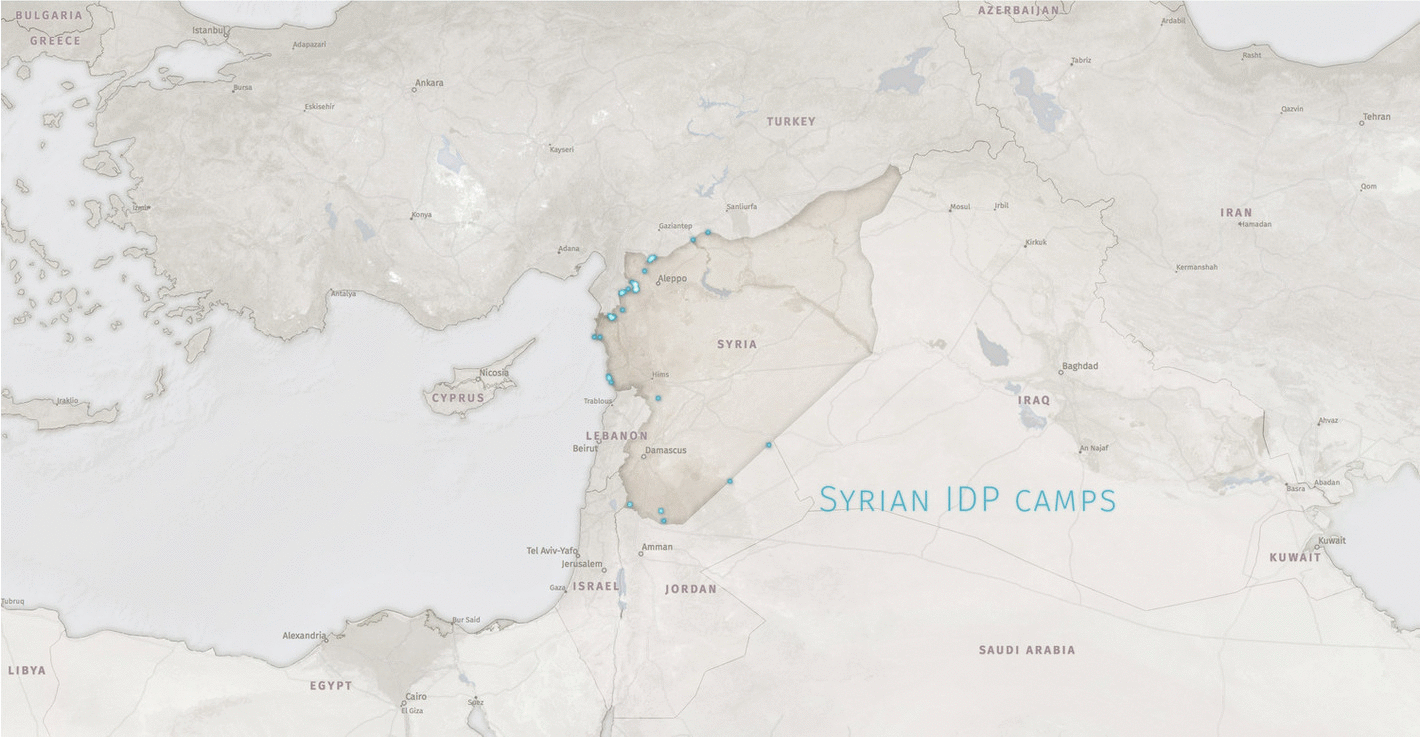 We built "The Uprooted" using a prototype of a web application called Cascade, which we released to the public in summer 2016. The story is partially a tech demo, intended to test the capabilities of the app and expose any underlying issues. As a result, it's still a bit rough around the edges—please let me know if it crashes on you, or if anything looks weird! Also, there's a ton of content, so give it a few seconds to load completely. This app/layout represents a major step forward for the Story Maps platform, and given the popularity of long-form interactive pieces on the web these days, I think it'll be hugely successful once it's released to the public—especially because the stories are created using a simple web-based interface. Below are a few screenshots from the story. Do yourself a favor and view the complete interactive.