The Story Maps team joined up with journalist Paul Salopek, who is currently retracing humankind's migration from Ethiopia to South America on foot, to produce this map. It aggregates Paul's "milestones"—multimedia snapshots he records every 100 miles.
I spearheaded the UI/UX design and worked with Ross Donihue to create a custom basemap. Lee Bock did the development. You can view the live map by clicking the image below.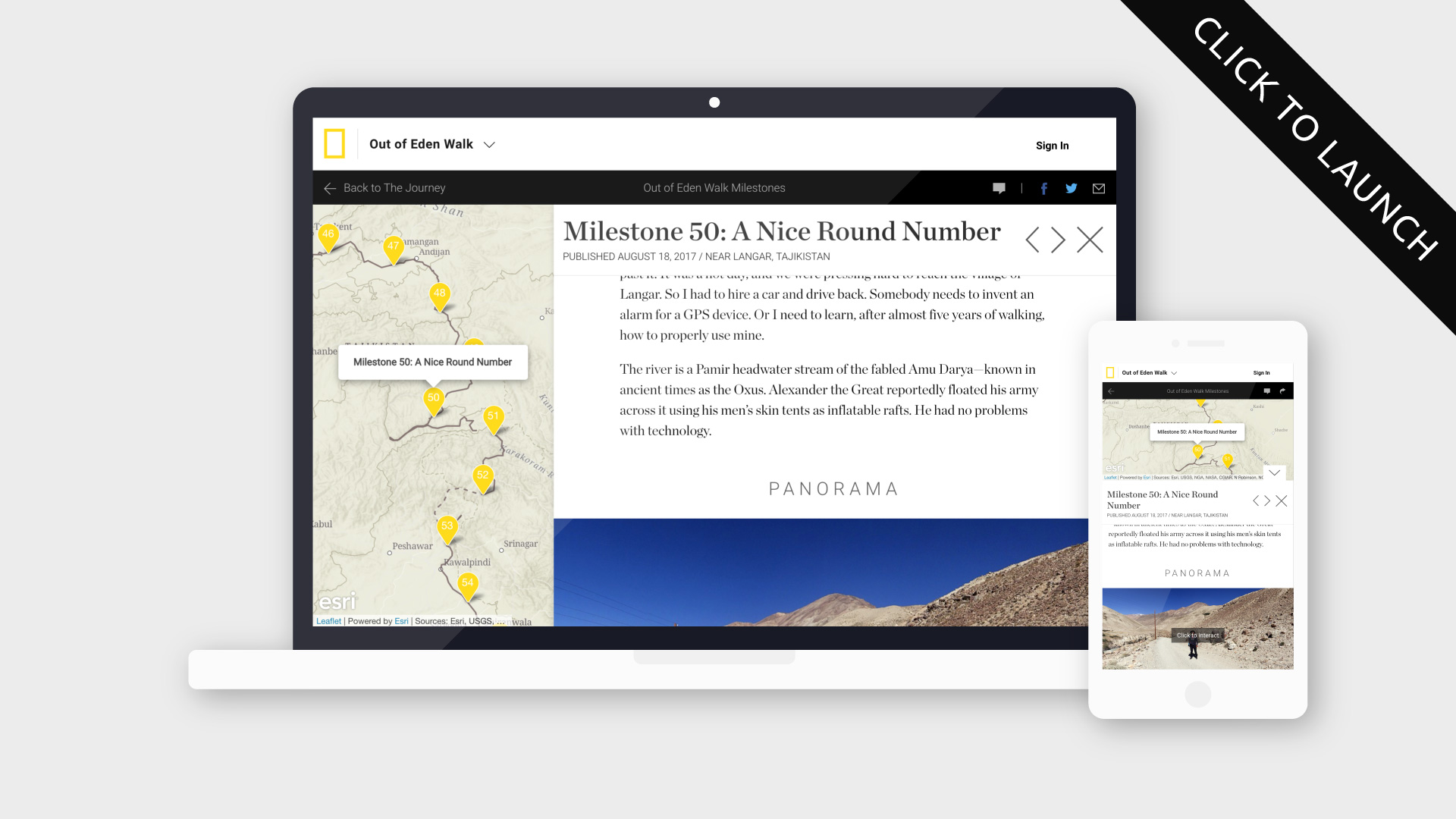 Some screenshots of the app are below. Click to enlarge.