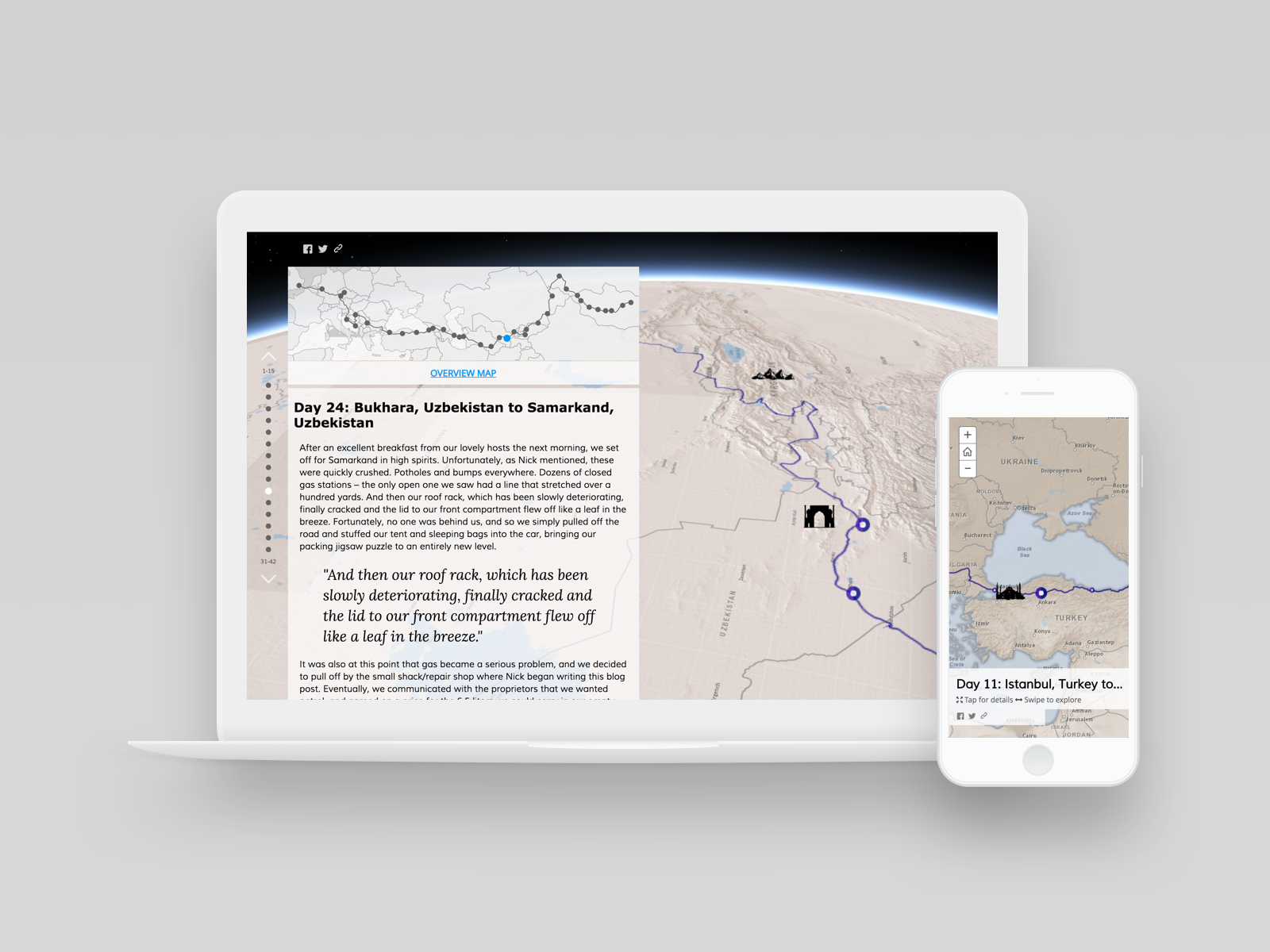 In summer 2014, two friends and I bought a 1.1-liter Suzuki Alto on eBay UK, and proceeded to drive it from England to Mongolia. Naturally, as a cartographer, I felt compelled to map our journey. And map it I did. You may've already seen the route maps I prepared prior to our departure—one, a lightweight static map used on our website and in promotional materials, and the other, a scroll-driven interactive map highlighting our projected route—but this one is entirely new. While it may bear a superficial resemblance to the latter, it is much more complex, performant, and narratively rich than those previous efforts. By combining maps, photos, and excerpts from our blog, it attempts to place you, the reader, in our dusty shoes as we tumble across the Mongolian steppe.
The 3D map is powered by WebGL, a rendering engine that works best in Webkit-based desktop browsers (Chrome and Safari). However, I've also created alternate versions of this story optimized for non-Webkit browsers, tablets, and mobile phones. Click on the image below to launch the project in a new window—it should automatically check your browser configuration and load the proper version.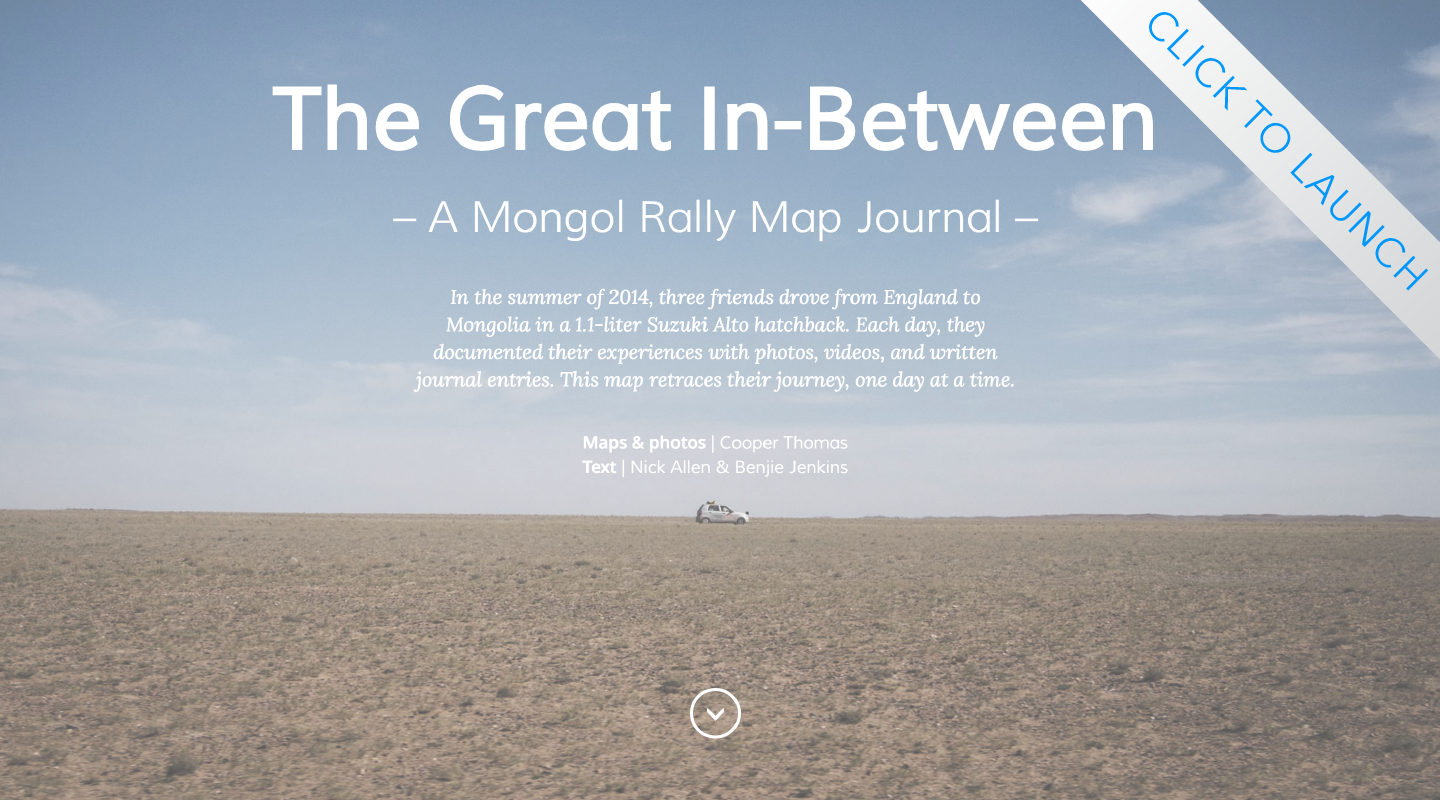 If you're interested in creating a similar story map, you can view all of the source code on Github. I'm also working on a full walkthrough.