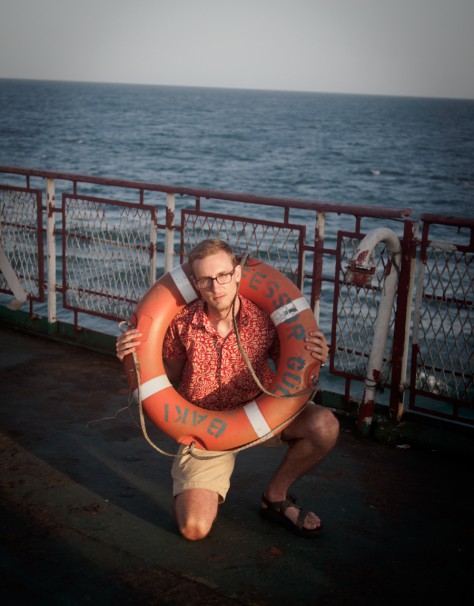 CV
Hello, I am Cooper: geographer, cartographer, explorer, and introvert. I mostly make maps, but I also like taking photos of interesting buildings, riding my motorcycle when the weather is nice, and doing other things with my hands. I currently work as a Product Engineer on Esri's Story Maps team in Washington, DC.
Education
Dartmouth College (Hanover, NH)
09/2010 – 06/2014
BA in Geography (magna cum laude)
Specialized coursework in cartography; GIS; object-oriented programming; 3D modeling; animation; statistics.
Experience
Esri (Washington, DC)
01/2016 – present
Story Maps Product Engineer
Produce bespoke Story Maps for partner organizations; contribute to the design and development of the Story Maps platform.
World Resources Institute (Washington, DC)
08/2015 – 12/2015
Cartographic Design Intern
Researched and designed static and interactive maps for public and internal distribution; designed and developed responsive websites.
U.S. Fulbright Commission
09/2014 – 08/2015
Fulbright Research Fellow, Kyrgyzstan
Researched, designed, and produced a multimedia narrative microsite exploring post-Soviet urban development in Kyrgyzstan.
01/2014 – present
Freelance Cartographer
Research and design static reference and thematic maps for various commercial and not-for-profit clients.
Neukom Digital Arts Leadership and Innovation Lab (Hanover, NH)
01/2014 – 06/2014
UI/UX Designer
Conducted user research; designed static wireframes and high-fidelity mockups for websites and mobile applications.
Tiltfactor Lab (Hanover, NH)
09/2013 – 06/2014
Digital Content Production Assistant
Prduced visual assets for games and promotional materials; conducted quality assurance tests on iOS and Android apps; assisted with user experience design; oversaw on-site game research studies.
Hopkins Center for the Arts (Hanover, NH)
06/2012 – 06/2014
House Manager
Acted as liaison between front-of-house staff and backstage production teams; attended to patrons; evaluated performance of house ushers. Promoted from Head Usher in June 2012.
Boston Cyclists Union (Boston, MA)
06/2013 – 09/2013
GIS Intern
Designed and managed complex geodatabases; conducted geospatial and statistical analyses of bicycle incident data; produced static and interactive maps.
Second Story Interactive Studios (Portland, OR)
12/2012 – 03/2013
Content Production Intern
Researched and designed static narrative maps; conducted quality assurance on multimedia museum installations; drafted and edited project proposals; assisted with user experience design.
Awards and Recognition
• Guido Rahr Memorial Award in Cartography (2014) • Neukom Institute Research Fellowship (2013) • Jeff Wulfson Memorial Award for Radio Excellence (2013) • Adam Brown Memorial Award in Geography (runner-up, 2013) • Presenter, "Creative Cartography," Museum Computer Network Conference (2013) • FOSS4G Best Static Map Award (runner-up, 2013) • Featured cartographer, wired.com (2013) • Moe Frankel 1934 Scholarship recipient (2012, 2013) • Dartmouth Academic Honors (2011, 2012, 2013, 2014)
Tools I Like to Use
GIS and Cartography
ArcGIS
QGIS
MapBox Studio
Illustrator
MAPublisher
GDAL/OGR
GeoJSON.io
Interactives/Web
HTML
CSS
Javscript
jQuery
Mapbox.js
highcharts.js
Processing
Photography and Design
Lightroom
Photoshop
InDesign
Balsamiq